If you're looking to expand your wholesale business, the first step is to find a reliable distributor. But with so many wholesale distributors out there to choose from, it can be daunting to figure out how to find the right one for your business.
Don't worry – we've got you covered. In this comprehensive guide, we'll show you exactly how to find distributor for your wholesale business.
Ways How to Find Distributor for Wholesale Business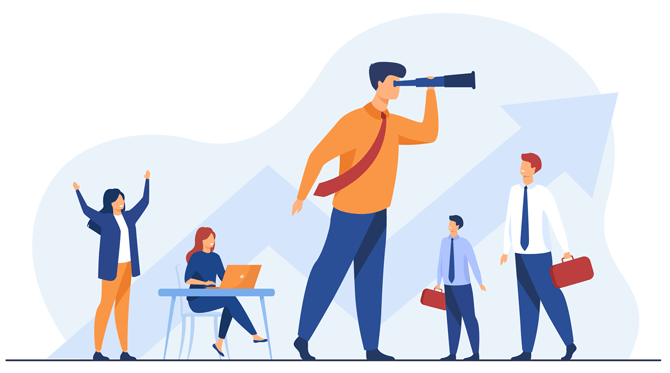 Finding suitable distributors for your wholesale business demands a strategic approach that involves a deep understanding of distribution channels, targeted outreach, and diligent research. Here's an expanded insight into the strategies of how to find distributor mentioned:
Comprehend Distribution Channels
Distribution channels are the pathways through which products move from manufacturers to consumers. Grasping these channels helps you pinpoint the right wholesale distributors for your business. Recognize the roles of wholesalers, retailers, agents, and brokers within the distribution network to identify the most fitting partners.
Begin with Manufacturers
Manufacturers often possess valuable insights about their distribution networks. Contacting them directly can lead you to authorized wholesale distributors or even opportunities for direct wholesale purchasing. Manufacturers might provide recommendations based on your business requirements.
Effective Initial Contact
When reaching out to potential wholesale distributors, ensure your first communication is impactful. Introduce your business professionally, explain your objectives, and highlight how a partnership would be mutually beneficial. Demonstrating your knowledge of their industry and showcasing your commitment can establish a strong foundation for collaboration.
Precision in Online Searches
Online searches can be a goldmine for distributor prospects. Employ specific keywords tailored to your industry and product category. Utilize terms like "wholesale," "distributor," and geographical modifiers to refine search results and locate potential partners.
Referrals
Leverage the power of referrals by reaching out to business owners, industry peers, or small businesses operating within your sector. Personal recommendations can serve as valuable starting points in establishing reliable and trustworthy wholesale vendors and partnerships. These referrals often come with insights into the distributor's performance, making the decision making process more informed.
Networking
Tap into your professional network, attend networking events, and engage with industry forums or social media groups. Personal recommendations and supply chain insights from peers can lead you to reputable distributors.
Leverage B2B Marketplaces
Business-to-business (B2B) marketplaces are online platforms that connect buyers and sellers on a larger scale. Platforms like Alibaba, ThomasNet, and Global Sources cater specifically to B2B transactions. They host a diverse array of wholesale distributors and wholesalers, making them valuable resources for your search.
Whols- WooCommerce Wholesale Plugin
Manage your WooCommerce online store with more ease and efficiency with this feature-rich plugin.
Frequently Asked Questions
What are some online resources for finding distributors?
Utilize industry-specific online platforms, directories, trade publications, and social media to discover potential distributors within your industry.
How can industry networks and events help in finding distributors?
Attending trade shows, conferences, and networking events provides opportunities to connect with potential distributors face-to-face, fostering better relationships and assessments.
Can wholesale suppliers help in finding suitable distributors?
Yes, wholesale suppliers often have insights into the distribution network and can recommend wholesale distributors that align with your small business needs.
How can I assess a distributor's reputation and reliability?
Check online reviews, testimonials, and ratings from businesses that have worked with the distributor. You can also request references directly from the distributor.
Final Thoughts
Starting a wholesale business can be daunting, but finding a distributor is essential to your success. The first step to find the right distributor is to do your research. Take some time to identify what kind of products you want to sell and what type of customer you are trying to reach.
Once you have a clear understanding of your market, you can start looking for wholesale distributors that specialize in those products and markets. Don't be afraid to ask for referrals or recommendations from other businesses or industry wholesale supplier associations.